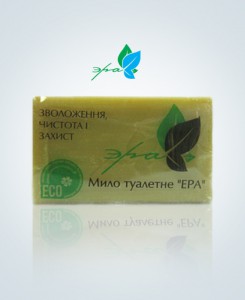 The Ukrainian manufacturer and soap supplier PTK ERA LTD is looking for a representative for the resale of its products in the EU countries.
It is necessary to find a buyer, sign the contract and further monitor its implementation on the spot, maintain the necessary documents for deliveries, resolve other various issues on the spot.
Terms of delivery of goods to the buyer will depend on the results of negotiations.
PTK ERA LTD – 19 years specializing in the batch production of natural laundry soap 72% and premium toilet soap.
Daily, on its own equipment ERA produces up to 1000 kg. The company is located in Ukraine. In the soap production, only natural components ISО9001: 2009 are used.